Welcome Seekers, Believers, Explorers and Experiencers
I am introducing my new book, the 3rd Little People book, "Travel In-Between Space with the Little People." Available now. Click book below. It is a middle grade novel which is equivalent to two Little People books in one, filled with digital illustrations that I painted. If you would like to see some of the illustrations from my book, go to DiSanoViSions gallery in the menu above. I am so excited to share it with you. Enjoy reading a few stories about the fae or click the link on the menu for the SYNOPSIS of my books for parents.
"Travel In-Between Space with the Little People," embarks us on a galactic journey where the heavens and earth meet. Through the introduction of quantum manifesting, the Little People and their friends learn to shape the ebb and flow of change from the heart.
See the cover below….

For all to Enjoy! A very peculiar place to read about the shenanigans and goings on in places we can only dream about! If you have a story to tell, we encourage you to post it here. This, we hope, will become home to everyone with a magical heart and longing to get away. We wish for your imagination to take you there.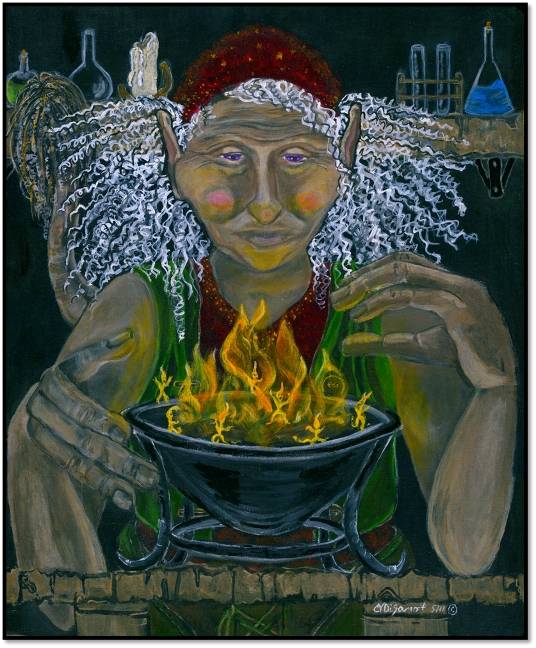 The Alchemist Troll, Exclusive!
Learn Alchemy. Meet Lesky the Troll by the hills to the North of Snagwood Thicket. Maybe he will pick you to be his apprentice? Warning! You must be prepared to undergo rigorous testing!
And….If you enjoy art and would like to see some of the illustrations in the books, please visit our gallery site, DiSanoViSions.com
Don't forget to head over to Amazon to get your paperback copies of the Little People Books! See the Little People…An Enchanting Adventure is on CD in our shop and on Audible.com!
---
---
My Faerie Dolls are available on Etsy. Click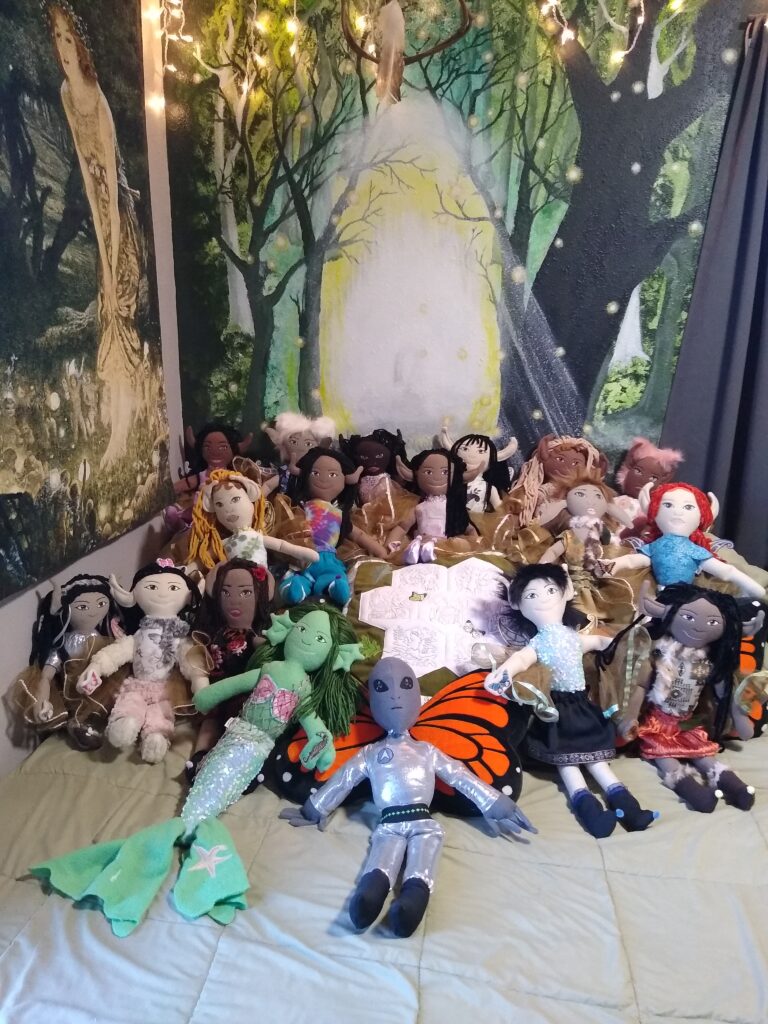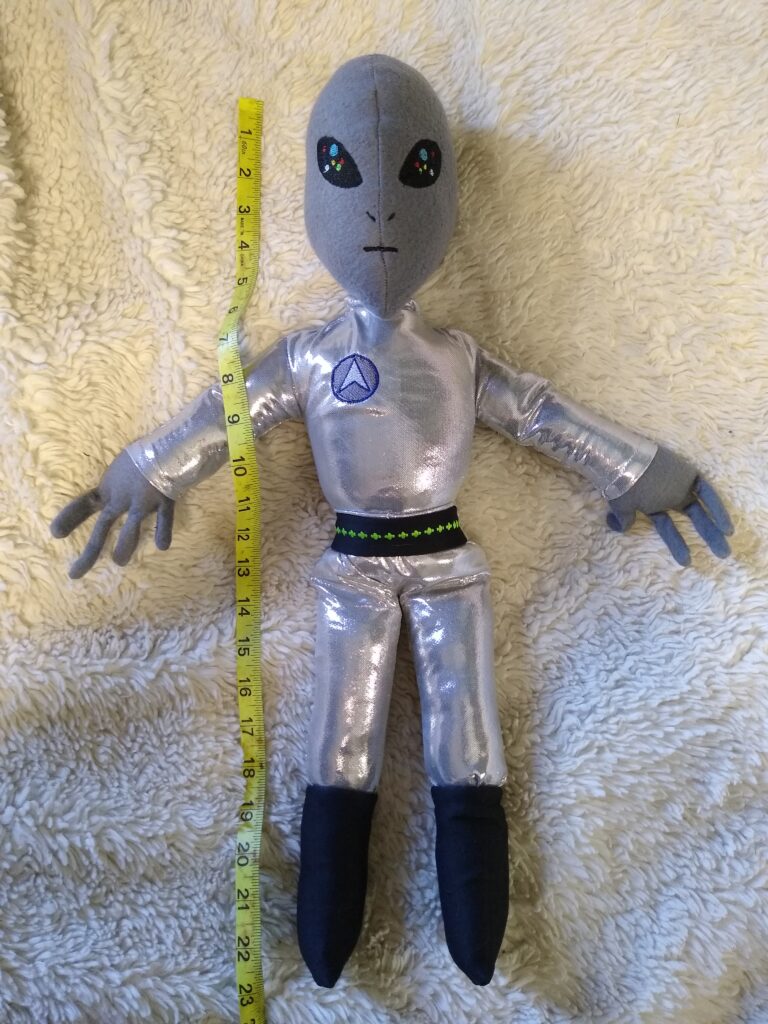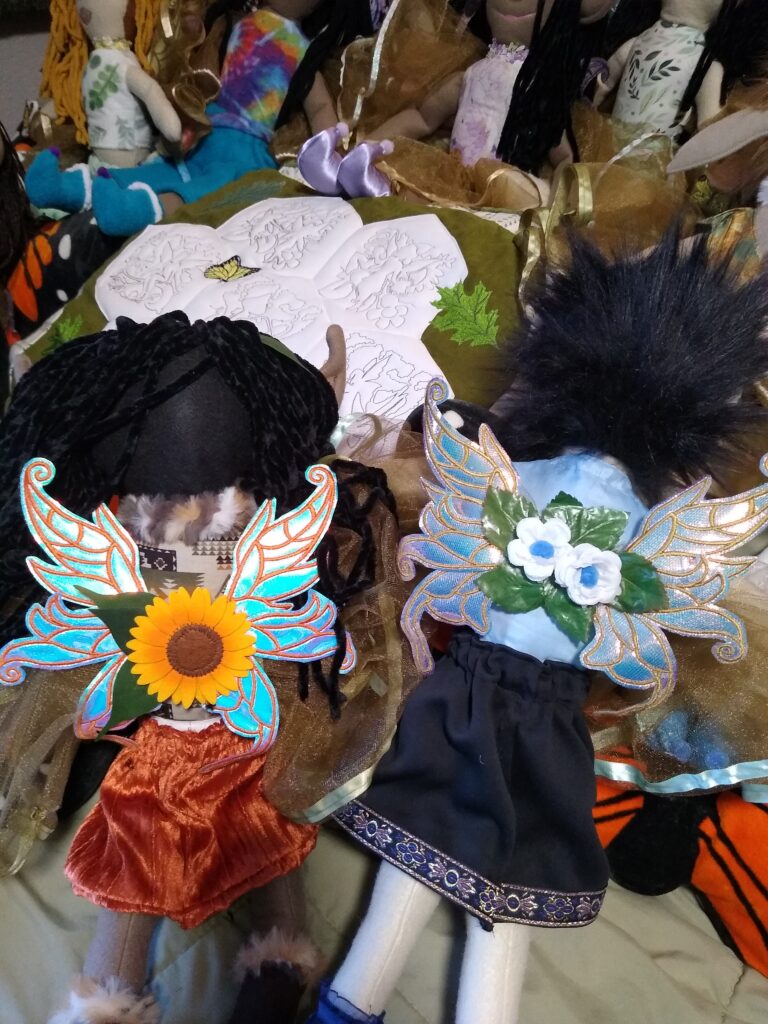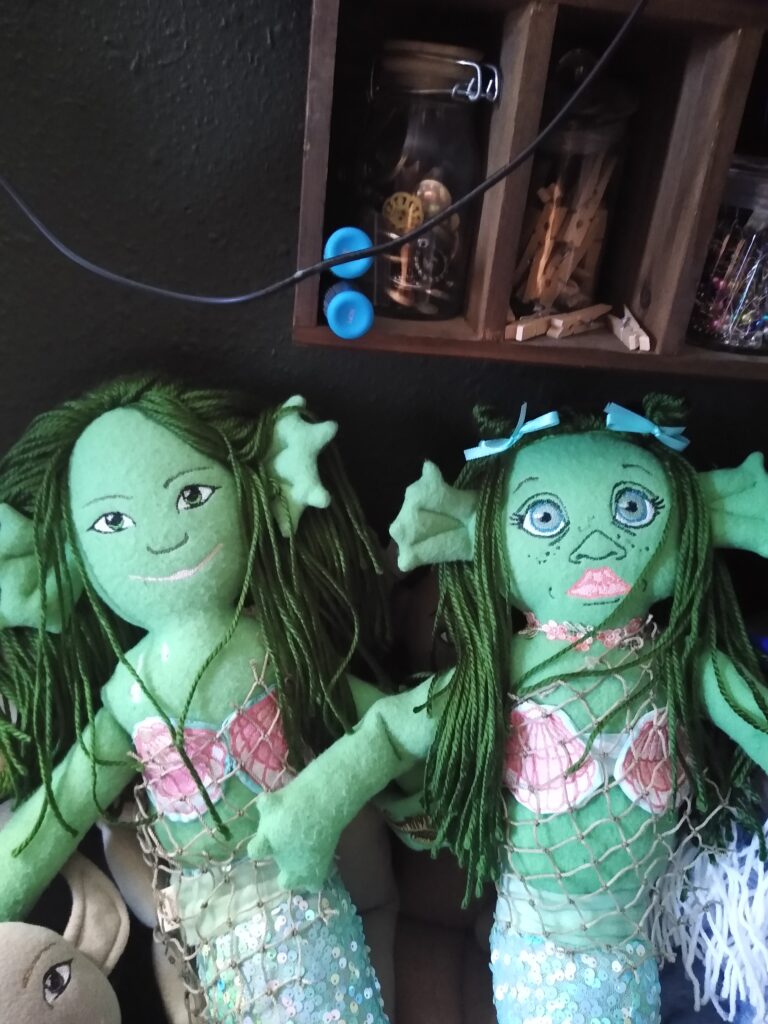 ---
If you are interested in personalized visionary art watch how I create one. Go to My Gallery to watch the videos or Click the Intuitive Art/Guidance tab in the menu for more information….
---
Brand New merchandise is in my shop. I have original paintings and prints available, and much of my work is printed on canvas and on posters, mugs and T-shirts, notebooks, journals and tapestries. I also have my hand made tapestries in my shop as well. Sacred Geometry tapestries and fun ones with aliens and mermaids. Here are some of my newest items.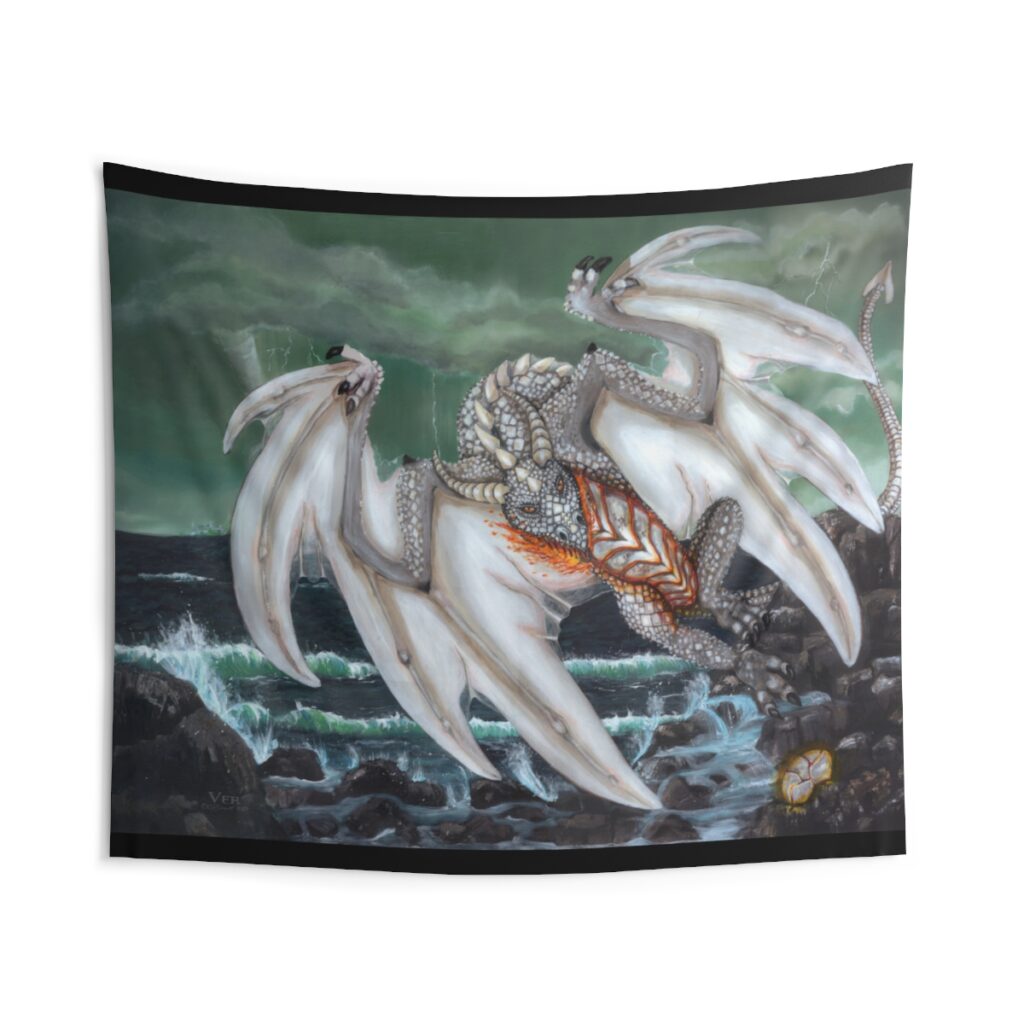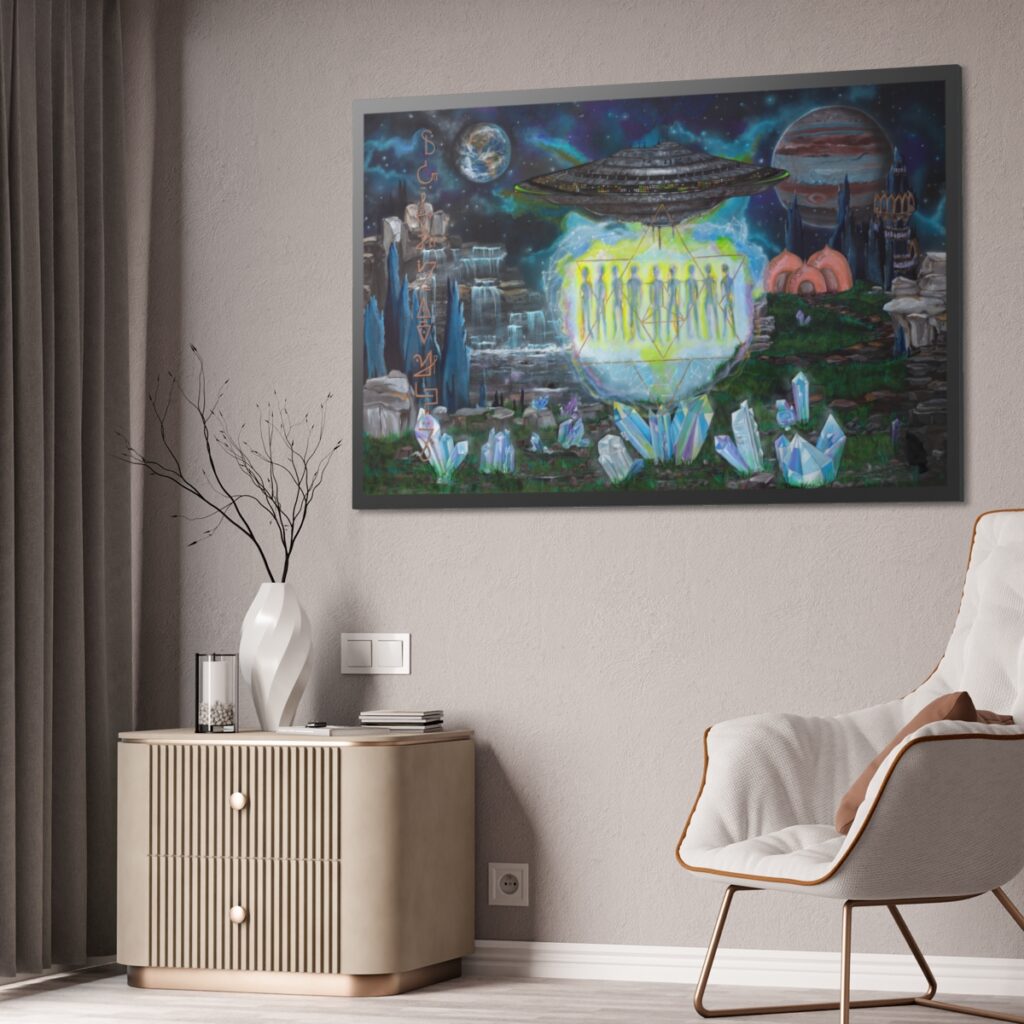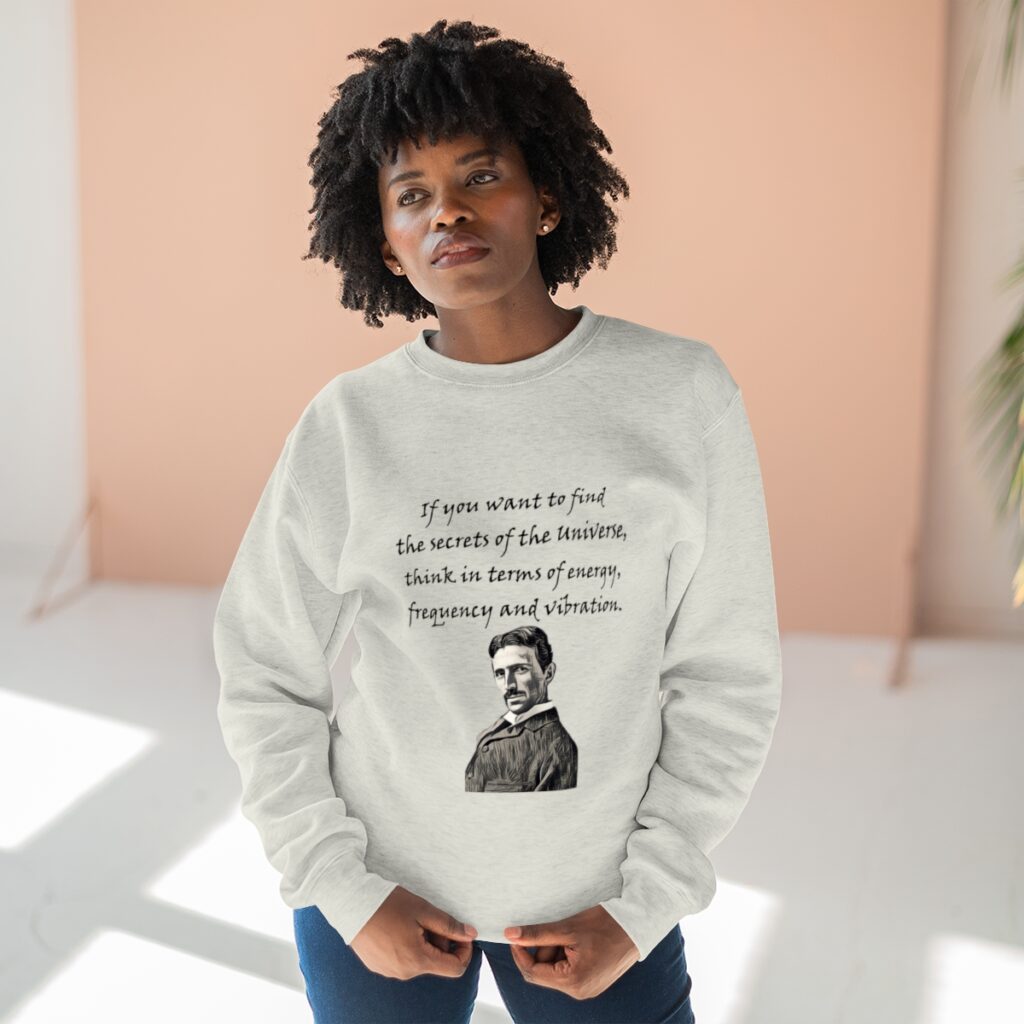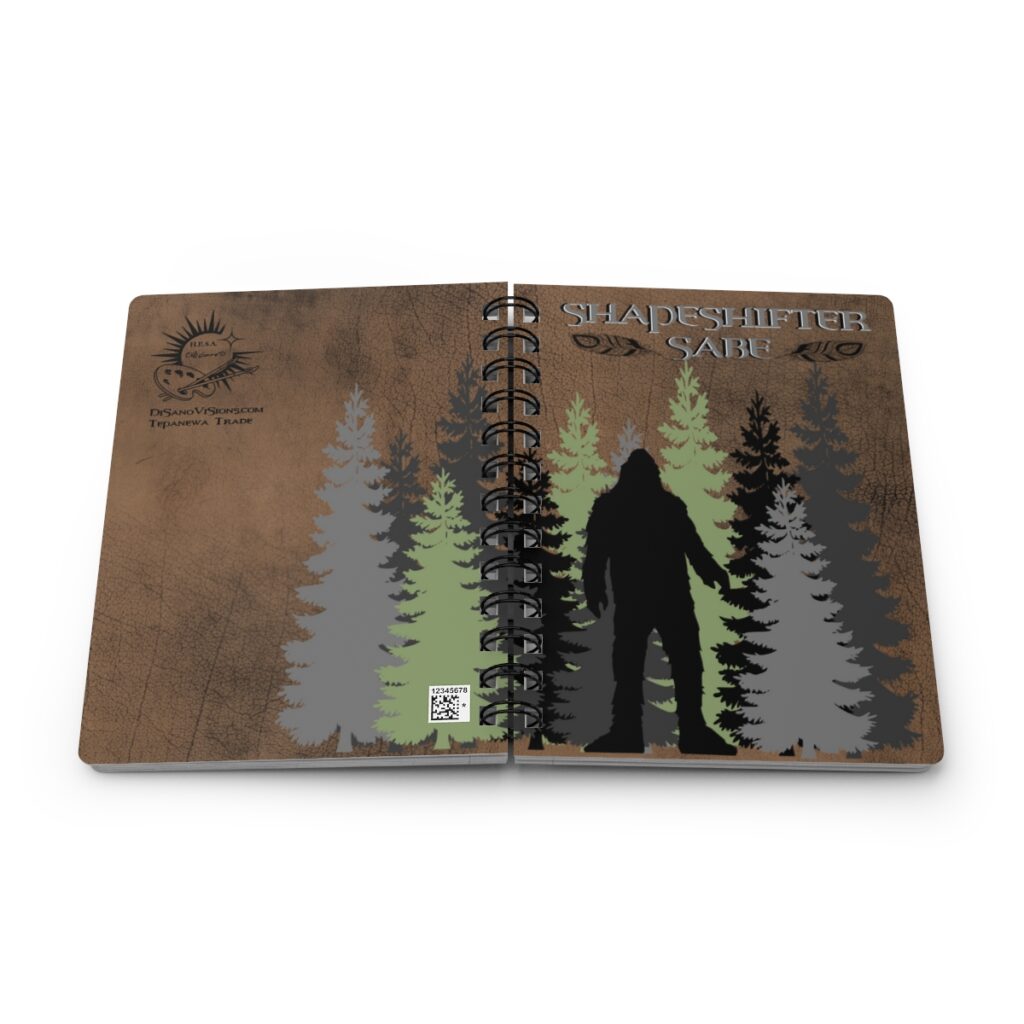 ---
NEW!
The 3rd Little People book in my series.
Travel In-Between Space
with the
Little People
---
My art is sold in my shop, now selling on (DiSanoViSions.etsy.com) ETSY click, as well at Redbubble,