Get the Little People E-Books or Digital

Audiobook

or on CD,

in our new store!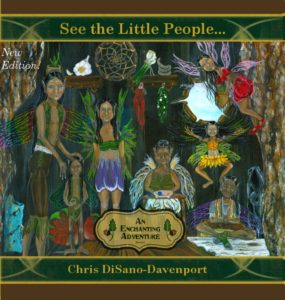 "See the Little People…An Enchanting Adventure," is a magical tale that takes us through the elemental kingdom. The Little People and their friends inspire us to realize how we are responsible for our thoughts and emotions that create our reality when a boy gets caught in a world beyond his imagination.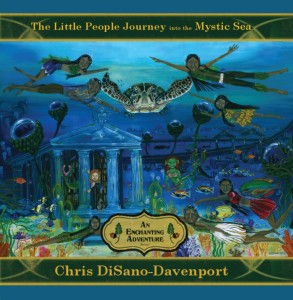 "The Little People Journey into the Mystic Sea" encourages goodness and integrity and inspires us to BELIEVE that anything is possible. So take a dive into the world of mermaids who befriend a little girl who has lost her way. The Little People and the elementals of water share their secrets so that we may own our power and follow the truth within in our hearts.
News! See the Little People…An Enchanting Adventure Audiobook in Stereo
See the Little People…An Enchanting Adventure, Unabridged Audiobook, Digital Mp3 !!
Slightly over 2 hours and 20 minutes, this adventure will take you away, deep into the elemental kingdom as the story comes alive. Here is a peek of the audio samples of each section (chapter). Plus so many more amazing effects within the story! Let us know what you think about the samples or how you enjoyed the audio in the comments below! Actual, 2 hour, 2 CD set is available in our shop now!
Dedicated to my father Dennis.
Inspired by my husband Kerwin Davenport, a member of the Meskwaki Tribe.
Audiobook, A Higher Energy Spirit Art Production
Download 14 Tracks from Intro to Closing
You will receive 1 copy of the audiobook, 14 downloads, 1 of each Track (Section Chapter). This is a high quality MP3 stereo recording. Please allow time for downloading files. Please allow time for downloading files.
Section 1 Sample
Section 2 Sample
Section 3 Sample
Section 4 Sample
Section 5 Sample
Section 6 Sample
Section 7 Sample
Section 8 Sample
Section 9 Sample
Section 10 Sample
Section 11 Sample
Section 12 Sample
Sound effects, scores and technical support done by Serban Matei, Sound Designer, email salex.matei@gmail.com, Norway.
Music Compositions by Kevin MacLeod, Incompetec.com
Pooka,Ambler Video Classica,Mysterioso March,Water Prelude,Meditation Impromptu 3,Lost In The Forest,Angelic Forest,Play With Me,Heart of Nowhere,Ghost Dance,An Upsetting Theme,Doh De O,Fluffing a duck,Happy Boy end game,Arcadia Wonder,Living Voyage,Healing,Impact Andante.
Kevin MacLeod (incompetech.com)
Licensed under Creative Commons: By Attribution 3.0 License
http://creativecommons.org/licenses/by/3.0/ Kevin MacLeod (incompetech.com)
Kevin MacLeod (incompetech.com)
Licensed under Creative Commons: By Attribution 4.0 License
http://creativecommons.org/licenses/by/4.0/ Kevin MacLeod (incompetech.com)
As I was running errands, I was listening to my story in the car on cd. I was working with my sound effects designer and he wanted me to check and make sure everything was good for our final draft of the audiobook. Every stop I made, I waited in the car for my husband and as I listened, dragonflies kept flying around my car. I drove to another location, sat in the car and listened and it happened again! This time I caught him o
n camera. I think it was Deetkatu! 🙂