Art that tells a story from the soul.
Here are my Spirit Guide Digital Art and Pastel Sketches and they come with readings. Description below.
Higher Energy Spirit Art, Click if Interested
A Spirit Art is a perfect activation for your meditation room or as a gift to give to someone.
These are examples of personalized Spirit Art I have been doing since the 90's, along with those that are current. The ones right below are newer-ish digital Spirit Art. Please check out the most recent that are displayed in my Gallery, DiSanoViSions. Since I returned to doing this for people, the new ones are now digitally created. The pastel sketches below, are the ones I have done in the past. I will even show you old spirit art that I started out doing, which are the group of images at the bottom. My work is done through me and as you can see, my connection to Source has extremely evolved my art, as well as my awareness.
Current Spirit Art
Spirit Art from the past
and from the beginning, old Spirit Art I started out doing..
Absolute Source, your Spirit Guide, the Angelic realms, Galactic races, aspects of your Higher Self, your Oversoul, animal totems, ancestors or even a character in metaphor can come through for your highest good.
Originally, my art use to be done on sketch paper in pastels. But as you can tell, I am now creating it digitally. Your reading includes the spiritual messages from the image I create, which will represent your guide or guidance system. I do this through meditation, then your story is written similar to automatic writing. Included will be a symbolic description of your image and its colors in relation to your current life path. Spirit can give me an image and a story that can be completely metaphoric and/or symbolic that speaks to, or comes from, your subconscious mind, as well. I am told this art and reading holds activation's for your light, emotional, and mental bodies. Your reading is multi-layered, and your art and its colors are living energy, so you may interpret what I receive differently, and I encourage you to do so. Completion can be from 7 to 14 days before its sent. (that also depends on first come first serve, they can take from 10 to 20 hours to do) You will receive a high resolution image of your artwork, so you can print it any size you wish. Both your art and reading will be emailed to you. You may ask a few important questions if you would like specific questions answered. If you do not ask questions, do not assume what you want answered will be picked up. Spirit will give you what you need, maybe not what you want. You will check out in our store for instructions and/or heart donation, for a reading. Spirit Art is by donation with a starting rate. I cannot do them fully by donation any longer, as they take to long to create.
During checkout, I need your email, your full name and your questions. Or email me to let me know.
The reason I am doing *most of my work by donation, is because it is my way of giving back in service. I feel this is an exchange of energy, that is what money is anyway. My work, no matter what you can give from your heart, will be done to my best ability. Giving authentically from your heart makes everyone happy; the giver, and the receiver. *Intuitive Readings are done by donation is being a part of Energy Philanthropy, something taught by Marina Jacobi. I will also accept a fair trade, just email me if you are also a reader, artist or creator in any capacity.
*Spirit Art Digital Art and Reading (Donation has a suggested starting value.)
I am not a trance channeler. I consider myself a story teller, a visionary artist. I believe all I do is read energy/blocks of thought that I receive when I connect to your name and questions, and it is really up to you to interpret it along with me, because messages are very layered and multi-dimensional. Your art will tell a story, filled with golden nuggets, so enjoy reading something in connection to you. If you want to look at it from a linear perspective, think of it as me creating a fictional character for you from my imagination, that you may find meaning within your fictional story. However, your reading will be given to you from a higher perspective, so it is possible your connection to the message, may not be so obvious. In addition, your story is about how to wake up what you may have forgotten, to assist in some realization, and the timeline your soul wishes to be on. You are encouraged to look deeper at it's meaning. The guidance I receive for you is for your life path, for healing and learning to become the authentic you, how to create your life and how to harness your own power.
At this time in our world, a great Awakening is happening; so much energy is being sent and downloaded to us, so many of us light worker's, star-seeds, indigo's, and so on, are tapped in and tuned into our Divine power, at the same time, many are confusing truths as well, or manipulating information for their own agenda. Most of you who have come here already know that an information war is what humanity is now engulfed in over our consciousness. At this point, it seems humanity is in a state of separation- like separating the wheat from the tares. So much deliberate interference. This is why you must trust in your own discernment always. I encourage you to become a sovereign being. I will honestly say here, doubt can effect the outcome, just trust your Self. Take this information and investigate it by using your own gifts of intuition and confirmation. In the instance of skepticism, you will just attract experiences to be skeptical of, whatever your vibe, is what you get… My readings are not black and white, you have to look deeper, flip the messages, and/or read between the lines. Sometimes the answer to what it means is right in front of your face, when you are looking elsewhere. My suggestion for this type of art and reading to resonate with you, would only be for the open hearted and for those committed to taking the steps towards their Ascension process.
I also do commissioned art, digital or acrylics. I can paint anything however, understand, my genre is all about the spiritual, fantasy and the magical, if interested, please email me to discuss this and for pricing. hyrnrg@hotmail.com
One Question Email Guidance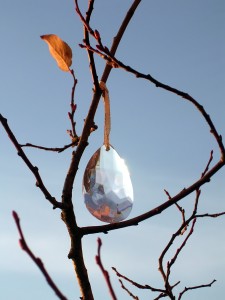 I will give channeled or tarot card readings through email and/or voice recorded by donation. If you have more than one question, please be considerate as I will only focus on what is most important within the context of what you are asking. Please ask at least one question. Thank you.
I am offering intuitive guidance through meditation, cards and/or channeled, what ever comes. Please click instruction link below.
Intuitive Reading Instructions and/or heart donation.
If you like my work…