NEW!
Living Light Spirit Activation Art Portrait
Living Light Spirit Activation Art Portrait is a high Resolution digital file emailed to you of your own spirit. This portrait of your spirit (based on a photo you email to me) can contain symbols, sigils, colors and/or light language. It activates and recodes the DNA signature and immediately interacts by balancing, clearing and sending information through sacred geometric patterns. So I developed a way to create an image of you in light form and add the coding I receive when I meditate on your picture. This is meant to assist in your integration process and to reflect on for your own answers on a deeper subconscious level. Great for your meditation room and sacred space. (This is not a printed copy, you will only receive a digital file of activation art through email. This does not include a reading, if I receive anything to interpret your symbols from my perspective, I will add that in the email.)
For more information.
To give a brief explanation of say, the green living light portrait, and what it means to me, which can mean something different to the person I painted, is that green represents the heart chakra, this person is loving and has a loving spirit, yellow for wisdom as well as growth and learning. The darkness could mean the Universe, All there is, no-thingness or to her, her fears fading into light. The Infinity symbol can represent everlasting life as well as 8 for abundance, 6 of them are the material plane. Something as simple as 3 dots next to the infinity symbol is so huge on a subconscious level. She could see them as just 3 dots but they represent the Trinity, the Holy Trinity which could mean to me Trinity on a metaphysical level, Integration into the Trinity, Oneness and Polarity, to a christian the Father, Son and Holy Ghost, which is holy and healing. Both of us would be correct on a deeper level. Activation art awakens us on a subconscious soul level.
I am doing these from my heart because this is what I am passionate about and guided to serve.

Here are my Spirit Guide Digital Art and Pastel Sketches and they come with readings. Higher Energy "Spirit" Art
Perfect activations for your meditation room or as a gift to give to someone.
These are examples of personalized Spirit Art I have been doing since the 90's along with those that are current. The ones right below are my newest digital Spirit Art. Most of them are displayed in my Gallery. Since I recently returned to doing this for people, most of the new ones are my own guides- who have guided me to use my digital skills and incorporate them into spirit art for you. The pastel sketches below, are the ones I have done in the past. I will even show you old spirit art that I started out doing, which are the group of images at the bottom. My work is done through me and as you can see, my connection to Source has extremely evolved my art, as well as my awareness.
Current Spirit Art
Spirit Art from the past
and from the beginning, old Spirit Art I started out doing..
Absolute Source, your Spirit Guide, an Angel, Galactic races, aspects of your Higher Self, animal totems, whomever or whatever comes through for your highest good, use to be done on sketch paper in pastels. But as you can tell, I am now creating it digitally. Your reading includes the spiritual messages of council from your guide and a symbolic description of your image and its colors in relation to your current life path. I am told this art and reading hold activations for your lights bodies. Completion can be from 5 to 7 days before its sent. (that also depends on first come first serve) You will receive a high resolution image of your artwork, so you can print it any size you wish. Both your art and reading will be emailed to you. You may ask a few important simply worded questions as well. You will check out in our store for instructions and/or heart donation.
During checkout, I need your email, your full name and your questions.
Spirit Art Digital Art and Reading Donation
A little about me and the work I do, happened when I started out automatic writing after an emotional trauma. Since then, it has been 25 years that I have been meditating, all the while integrating aspects of myself through the reflection of all my experiences. Now I can finally look through this illusory lens we call life, as the observer. I have been fine tuning my intuition, clearing away blockages which has enabled me to be a clearer conduit for higher frequency communication. Yet, my true awakening is still happening NOW, this moment and every moment now.
At this time in our world, a great Awakening is happening; so much energy is being sent and downloaded to us, so many of us lightworker's are tapped in and tuned into our Divine power and at the same time, many are confusing truths as well or manipulating information for their own agenda. This is why you must trust in your own discernment always.
As far as what I receive for you, it is counsel from deep inner guidance; the same guidance that you are capable of receiving your Self. You are boundless and should not accept any limitations of your own mind or body, especially your heart center where all knowing comes from. Although, I do understand even I believe I need outside confirmation once in awhile.
The only probable outcomes that are possible is if the momentum in any situation in your life has built up enough for manifestation, will you then ever receive anything likely. If I see something on a past, future or paralle timeline (which all run simultaneously)…. that can change. Period. I mean seriously, you are a creator of your own reality and chose the timeline you are on. Your guides will not interfere with your free will or your lessons. The guidance I receive for you is for your life path, for healing and learning to become the authentic you, how to create your life and how to harness your own power. I encourage you to become a sovereign being. I will honestly say here, doubt can effect the outcome, just trust your Self. Take this information and investigate it by using your own gifts of intuition and confirmation. I realized in the instance of skepticism, you will just attract experiences to be skeptical of as well… but maybe that is a block that needs more exploration, not just with my reading but with all your experiences in life. This can be a part of your own integration process leading to your own personal mastery. My suggestion for this type of art and reading to resonate with you, would only be for the open hearted and for those committed to taking the steps towards their ascension process.
One Question Email Guidance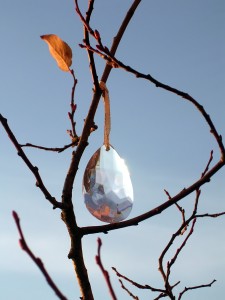 I will give one question mini readings by email. If you have more than one question, please be considerate as I will only focus on what is most important within the context of what you are asking. Even though it is a mini, it is authentic and personal! Thank you.
I am offering intuitive guidance through meditation- one question. Please click instruction link below.
One Question Mini Reading Instructions and/or heart donation.
If you like my work…